Embrace Automation, Profitability: Emphasizing the Significance of Dynamism in Business.
In the fast-paced business landscape of today, the strategic application of automation can yield a profound impact on the success and growth of enterprises. Embracing the right technology in the appropriate context can be the ifferentiating factor that propels a pharmacy business towards remarkable achievements. In this regard, Pharmacy Software emerges as an indispensable tool, ensuring a productive output that optimizes pharmacy operations.
Accurate Financial Tracking
Webpharmacy's cutting-edge capabilities enable pharmacy owners to effortlessly track their financial performance. Through comprehensive reporting and analytics features, the software empowers users to gain valuable insights into daily transactions, monthly trends, and annual revenue, facilitating informed decision-making and fostering financial stability.
Accelerated Skill Development
With the burden of manual data tracking alleviated, your employees can allocate more time and energy towards enhancing their skill sets. The Pharmacy Management System acts as a supportive tool, offering real-time information and generating detailed reports, thereby promoting a continuous learning environment within your pharmacy.
Efficient Pharmacy Billing Software
Webpharmacy's Pharmacy Billing Software is meticulously crafted to revolutionize the billing process within your pharmacy. Seamlessly integrated into the overall system, this feature offers an array of benefits that not only streamline financial transactions but also enhance accuracy and customer satisfaction.

Experience Unparalleled Financial Efficiency
We are thrilled to introduce Pharmacare Software; an exceptional solution designed to revolutionize your administrative tasks and elevate your pharmacy system to new heights of automation and time-saving capabilities. With just a few clicks, our innovative software empowers administrators to access comprehensive financial statements anytime, anywhere, ensuring unmatched financial efficiency and streamlining your entire operation.

Elevation Customer Service and Satisfaction
We are pleased to present Webpharmacy, an advanced pharmacy software solution designed to empower your business with exceptional customer service and unparalleled customer satisfaction. With our comprehensive software, you gain the invaluable capability to store and manage all customer data, enabling you to cater to their unique needs on special days, occasions, offers, and campaigns, fostering stronger relationships and loyalty.
Rise to the Rhythm of Automation
As the business landscape evolves, automation has emerged as a crucial trend for enhancing productivity and efficiency. Webpharmacy embraces this trend, empowering your retail pharmacy with streamlined processes and automated workflows. By integrating our software into your perations, you can focus on strategic decision-making while routine tasks are efficiently managed, freeing up valuable time and resources.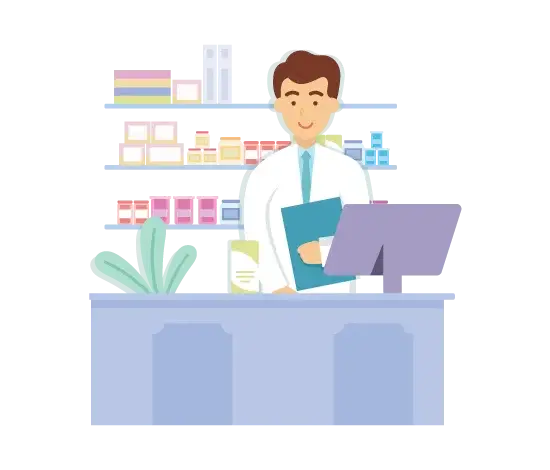 All-in-One Pharmacy Management System
Webpharmacy revolutionizes traditional pharmacy management with its innovative e-Pharmacy concept. Our comprehensive software serves as a centralized system for efficiently managing all aspects of your pharmacy operations, from administrative tasks to finance and overall stock management.
With Webpharmacy, the hassle of manual record-keeping becomes a thing of the past. Our user-friendly interface enables seamless data entry, retrieval, and monitoring of stock sales, customer records, and administrator records for each drug's minimum quantity. Say goodbye to the complexities of managing the most demanded medicine stock; Webpharmacy has you covered.
Our advanced search functionality empowers users to swiftly find any drug using its name, code, or description. Whether it's recording bills, facilitating refills, or removing expired items, our e-Pharmacy concept streamlines every task with efficiency and accuracy.
Why do you choose Webpharmacy?
In today's fast-paced world, pharmacists face numerous challenges, including round-the-clock responsibilities for emergencies, query management, payment handling, and maintaining patient records. The burden of managing documents and records like medical histories, revenue, and invoices can be overwhelming, leading to time- consuming tasks and a risk of manual errors.
Webpharmacy is the answer to these challenges, offering a transformative pharmacy management software package that ensures paperless, rapid, and precise execution of your pharmacy operations. With Webpharmacy, every customer's history, invoices, appointments, and prescriptions are recorded efficiently. The software provides comprehensive insights and analytics, enabling pharmacists to analyze every detail, even when they are away from their pharmacy. This remote accessibility empowers pharmacists with essential information about employees, operations, and customer trends.
Webpharmacy is designed to reduce operational hassle, save valuable time, and optimize financial resources. By choosing Webpharmacy, pharmacists can focus on providing quality care to their patients while the software handles the complexities of managing the pharmacy store with efficiency and precision.
Embrace the Digital Revolution with Pharmacy
Webpharmacy introduces a cutting-edge digital approach to streamline your pharmacy operations seamlessly. Our software is integrated with state-of-the-art robotic techniques, barcode support, and advanced inventory management, providing a holistic solution for managing your entire enterprise efficiently.

With Webpharmacy, you have the power of two exceptional methods at your disposal: the quantity and expiry date checks. The software automatically monitors expiry dates and minimum stock quantities, ensuring that your salesman receives timely notifications as a reminder. This feature empowers administrators to control and monitor drug stock effectively, minimizing wastage and maximizing efficiency.
Webpharmacy is equipped with advanced reporting capabilities, including virtual inventory management, facilitating comprehensive and data-driven decision-making. With Webpharmacy by your side, you can rest assured that your pharmacy will remain compliant during audits, and the software seamlessly handles bills from payers, suppliers, and other stakeholders. Say goodbye to the need for multiple hardware and software solutions; Webpharmacy provides all- encompassing support to enhance your pharmacy management processes.
At Global Cloud Media, we are dedicated to delivering dynamic solutions that reduce initial infrastructure costs while catering to your evolving support needs. Embrace the digital way to manage your pharmacy with Webpharmacy and experience the transformative power of advanced technology in the pharmaceutical industry.
Unveiling the Essential Features of an Advanced Pharmacy Management System
Embrace the power of Pharmacare and unlock a world of efficiency, accuracy, and productivity for your pharmacy.
Medicine Management System
Medicine Categorization: Categorize medicines based on their form, such as liquid, syrup, tablet, or ointment, enabling easy identification and organization.
Unit Management: Set and manage different unit names and measurements, including ml, mg, pc, etc., to accurately track and sell medicines.
Medicine Type Classification: Classify medicines based on their types, such as pain killers, heart disease treatments, diabetes medications, etc.
Packaging Information: Add the total number of leaflets per box for each medicine, ensuring accurate stock information and effective inventory control.
Add Medicine Details: In the "Add Medicine" option, input comprehensive medicine details, including brand name, generic name, QR code, barcode, category, picture, price, medicine type, manufacturer details, VAT percentage, and set price.
Medicine List: Access a complete list of all medicines stocked in the pharmacy, making it easy to monitor
and manage inventory.
Waste Product Removal: Effectively remove expired or waste products from stock, ensuring inventory remains up-to-date and wastage is minimized.
Dynamic Discounting: Set discount percentages for each product based on category or individual requirements, offering flexible pricing options to customers.
Barcode Printing: Print barcodes on label printers or laser printers for easy scanning and efficient point-of-sale transactions.
Customer and Supplier Management Features
Customer Information: Add and manage customer details, including names, addresses, contact numbers, email addresses, and other necessary information for seamless communication and record-keeping.
Account Management: Set opening balances between customers and suppliers, establish credit limits, and define payment deadlines, streamlining financial transactions.
Manufacturer Interaction: View stock and purchase/sale lists based on the manufacturer, enhancing supplier management and facilitating better business relationships.
Profit/Loss Reports: Access detailed profit/loss reports based on supplier interactions, providing valuable insights into business performance.
Customer and Supplier Statements: Generate customer and supplier statements to monitor transactions, outstanding payments, and overall financial standing.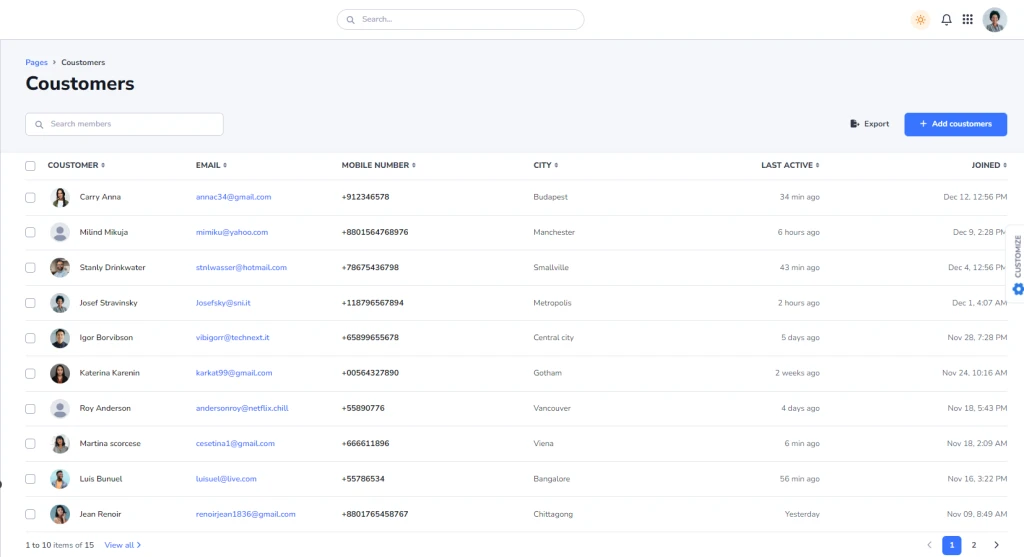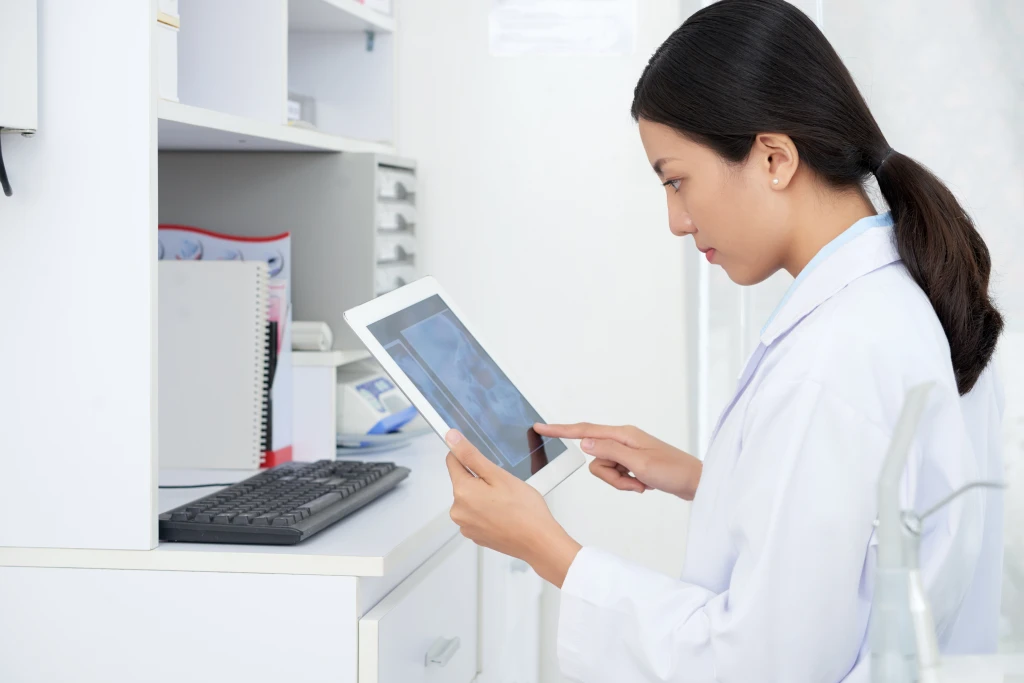 Purchase Management System
Purchase Details: With our system, users can easily add purchase details such as manufacturer information, date of purchase, invoice number, and type of payment service, ensuring comprehensive record-keeping and transparency in transactions.
Detailed Purchase Entry: When a purchase occurs, users can input essential medicine details, including batch ID, expiry date, stock quantity, box quantity, manufacturer price, total purchase price, available discounts, VAT, and more. This ensures accurate and detailed tracking of inventory and purchase costs.
Purchase List: The Purchase List provides a consolidated view of all products purchased, displaying information such as invoice number, purchase ID, manufacturer name, purchase date, and total amount. This feature aids in reviewing and tracking all purchase transactions.
Sales Management: The system demonstrates the time of selling, discount amounts, and allows users to set custom sale prices as needed. It also offers the flexibility to hold any bill and recall it when required.
Multiple Printing Options: Our Purchase Management System allows printing of sales receipts in various formats, including A4, A5, A6, and POS size, catering to diverse printing requirements.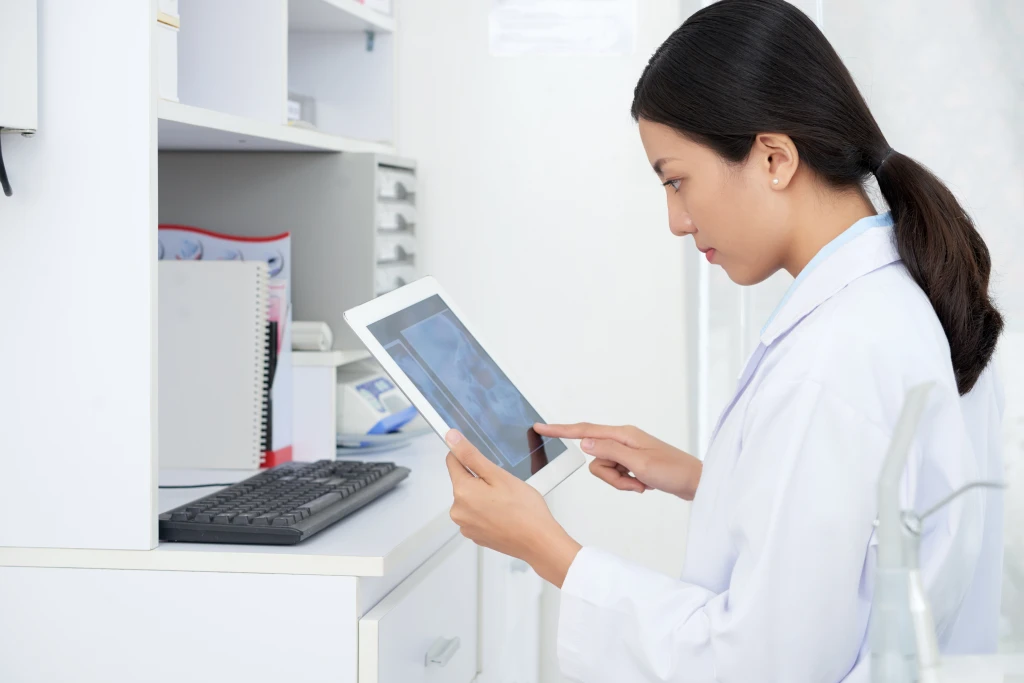 Integrated With Efficient Reporting Function
The reporting module is an essential component, providing valuable insights into your pharmacy business. The users can access a range of reports, including:
Closing balance report.

Sales reports are categorized by users, products, and medicine categories.

Purchase reports.

Profit and loss accounts (invoice, medicine, and manufacturer-wise)

Stock reports in various formats.

Sale-in-due and money withdrawal lists.

Buy-sell lists based on customers and suppliers.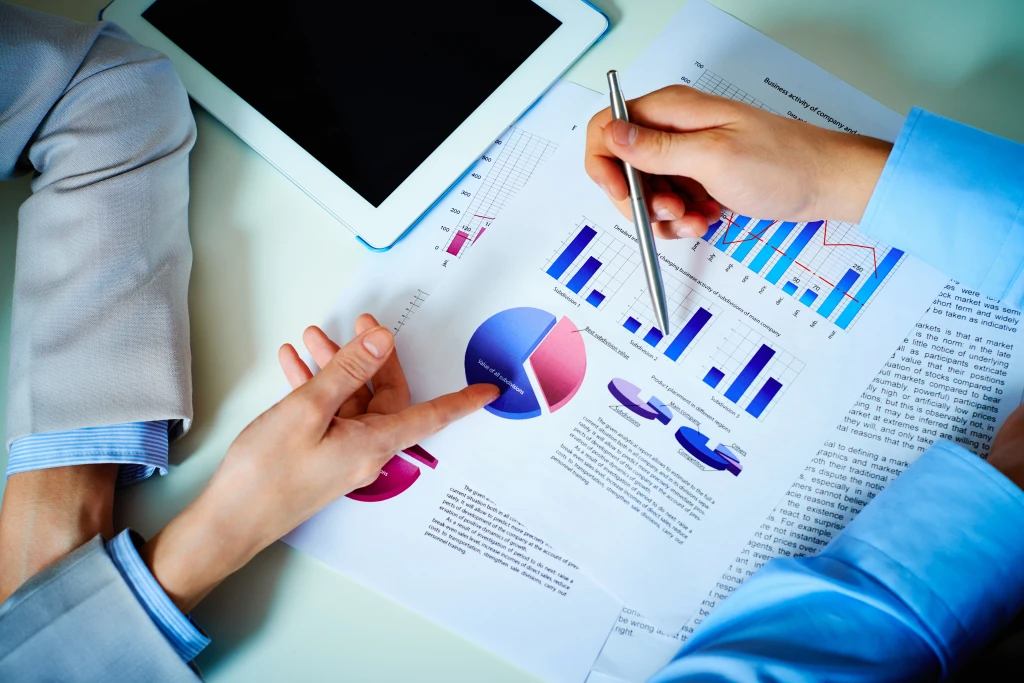 Integrated Multi-Privileges
Automatic Database Backup and Restore: Webpharmacy ensures the safety of your valuable data by providing automatic backup and restores functionality. You can set the backup schedule as per your requirements, ensuring data availability and security.
Product Search Flexibility: Our system enables swift product search using various criteria, such as code number, barcode, short code, brand name, or generic name. This feature streamlines inventory management and enhances user productivity.
Efficient Receipt Retrieval: With Webpharmacy, you can effortlessly find old receipts for both purchases and sales, utilizing criteria such as barcode, receipt number, date of purchase, or customer/supplier name. This simplifies transaction tracking and record retrieval.
Custom Printer and Paper Size Setup: Webpharmacy offers the convenience of setting up a separate printer and paper size according to your specific computer requirements, ensuring seamless printing of documents and receipts.
Cross-Browser Compatibility: Pharmacare is designed to run flawlessly on various browsers, including IE, IO, 'El 1, Firefox, Safari, Opera, Chrome, and Edge, ensuring universal accessibility and compatibility.
Employee Information Management System
Webpharmacy's HRM module enhances employee management within your pharmacy, providing a quick and efficient human resource management system. This module offers the following capabilities:
Employee Detailed Information: Manage and maintain comprehensive employee information, ensuring
seamless employee administration.
Communication Facilitation: Pharmacare facilitates smooth communication between employees and
others, allowing you to efficiently convey essential messages.
Contact Information Storage: Store employee contact information, including SMS, messages, emails, and
more, promoting effective communication.
Website Integration: Ensure your online presence with seamless website integration, allowing customers
to access essential pharmacy information conveniently.
Salary and Expense Reports: Generate detailed reports on employee salaries and all expenses needed to
run your pharmacy business, aiding financial management.
Income Tax Records: Keep complete records of income tax-related information for each employee, ensuring compliance and accuracy.
Efficient Invoice System Features
Webpharmacy presents an efficient Invoice System that streamlines your sales process with three different selling methods, including the unique GUI sale procedure. With smooth transaction facilities, such as Bar/QR code reader integration and POS invoice capabilities, Pharmacare ensures a hassle-free and comfortable sales experience.
Add Invoice Board: Our intuitive Add Invoice, board empowers users to input medicine details, including batch information, available quantity, expiry date, quantity sold, price, and more. This comprehensive feature ensures accurate and detailed recording of each transaction.
Invoice List: Webpharmacy's Invoice List serves as a centralized repository for all invoice information,
displaying invoice numbers/IDs, customer names, purchase dates, and total amounts. This allows for easy tracking and management of sales transactions.
Flexible Invoice Printing: Webpharmacy offers the convenience of printing invoice receipts in multiple formats, including A4, A5, A6, and POS sizes, catering to various printing requirements.
Stock Management System Features
Total Quantity Stock Report: Webpharmacy's stock management system generates a report displaying the total quantity of all products available. This gives you a comprehensive overview of your webpharmacy's stock
levels.
Batch-Wise Stock Report: The second stock report provides a detailed batch-wise view of your inventory. This report includes batch information and expiration dates, allowing you to monitor stock and manage expiry dates efficiently.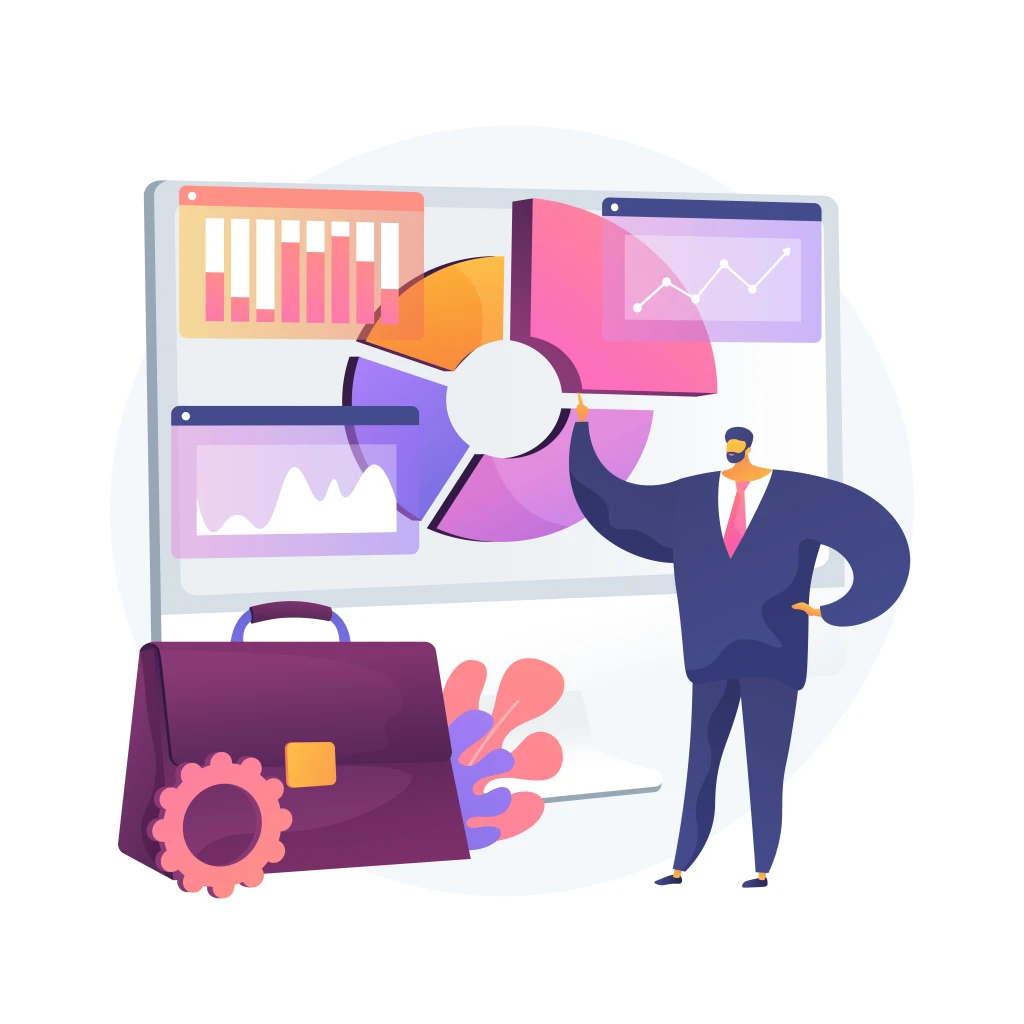 Service Management System Features
Webharmacy introduces a comprehensive Service Management System, allowing users to add and create an unlimited number of services.
Through this module, users can effortlessly generate service invoices and access a detailed chronological service list, complete with service charges, VAT, IGTA, and other relevant information.
Our system streamlines service management, ensuring smooth and transparent processes.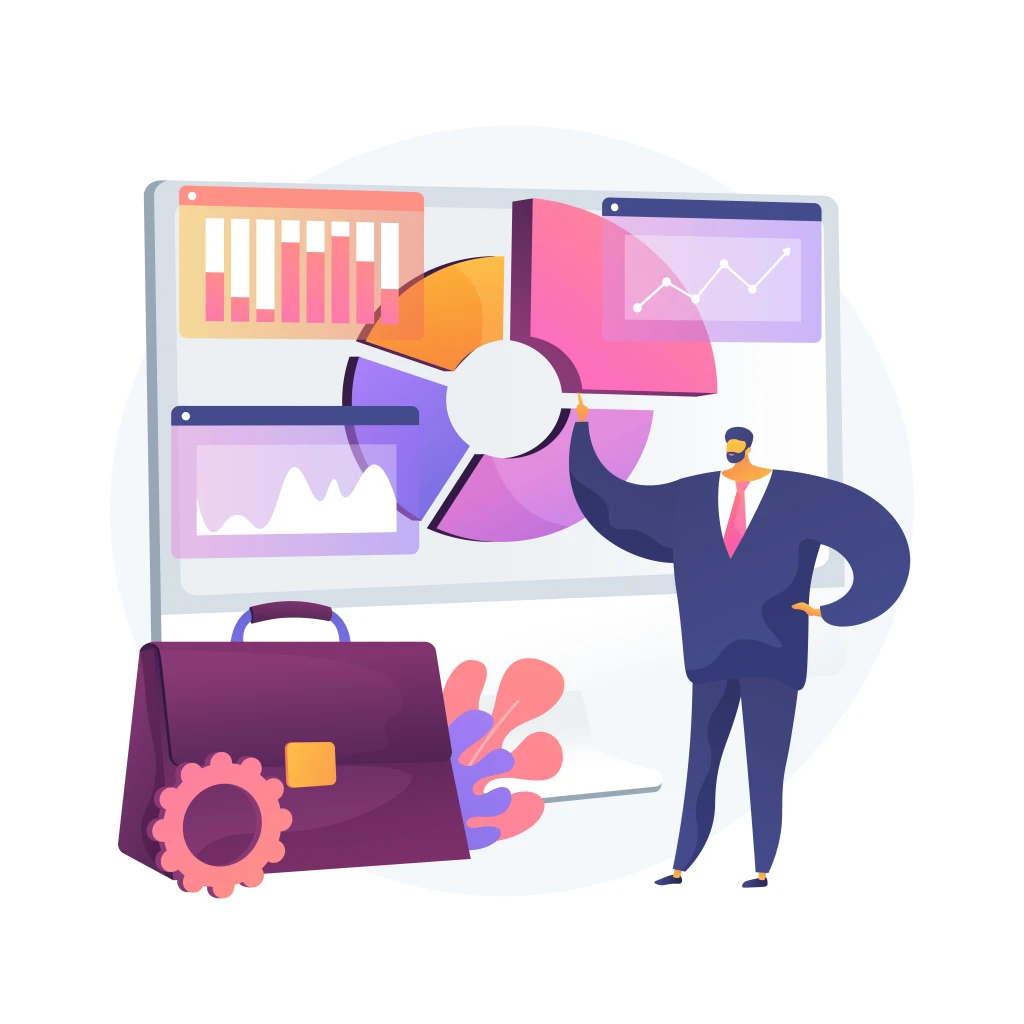 We understand the significance of return management, especially for perishable commodities like medicines. Webpharmacy provides a unique Return Management System to effectively handle product returns and maintain comprehensive records.
Key Features of Return Management System
Record of Returned Goods: Users can easily record returned goods by inserting the relevant invoice number, and the system automatically saves it to the bulk return list. This ensures accurate tracking and management of returns.

Supplier Return: Webpharmacy offers the option to add a list of products returned to the manufacturer, simplifying supplier return processes and maintaining transparent records.

Damaged Medicine List: Users can access a complete list of damaged medicines, enabling proactive management of such products and minimizing stock wastage.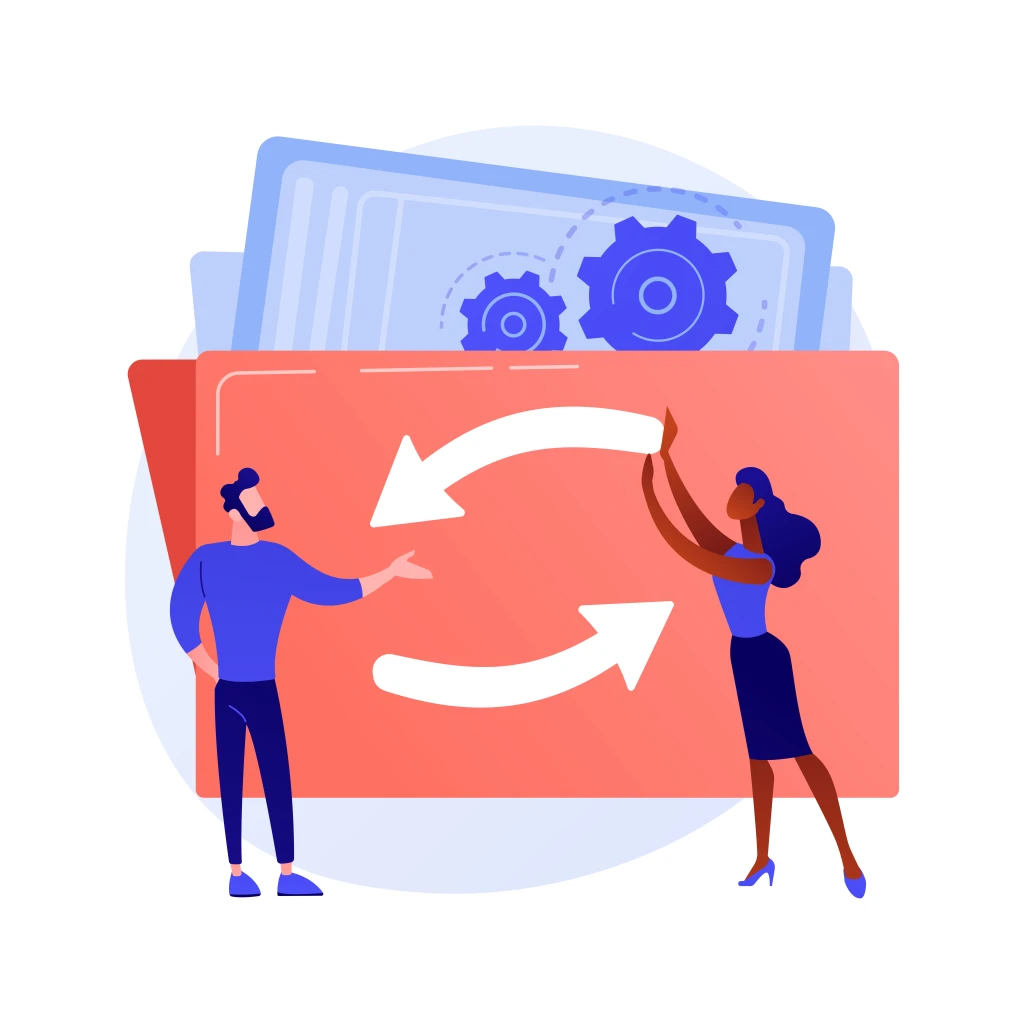 Accounts Management System:
Webpharmacy's Accounts Management System offers a comprehensive solution for managing your pharmacy's financial transactions and ensuring a seamless flow of payments and receipts. The module is designed to simplify accounting processes, facilitating efficient supplier payments, customer receipts, and more.
Key Features of the Accounts Management System
Chart of Accounts: Webpharmacy provides a well-organized Chart of Accounts, allowing users to categorize
and manage financial transactions with ease.

Supplier Payment: Users can efficiently make supplier payments through the system, ensuring timely and
accurate settlements.

Cash Adjustment: Webpharmacy enables smooth cash adjustments, allowing users to reconcile payments
and receipts effectively.

Credit Voucher: The system supports credit vouchers, making it easy to manage credit transactions and
maintain accurate records.

Journal Voucher: Users can create journal vouchers to record various financial entries, maintaining
transparency in accounting.

Manufacturer Payment: Webpharmacy facilitates manufacturer payments, streamlining financial
transactions with suppliers.

Customer Receive: With this feature, users can easily record customer receipts, keeping track of incoming
payments.

Debit Voucher: The system supports debit vouchers, providing a comprehensive view of debit
transactions.

Contra Voucher: Webpharmacy allows for contra vouchers, simplifying transactions between cash and bank
accounts.

Voucher Approval: The module includes a voucher approval feature, ensuring a systematic and controlled
approval process for financial transactions.
The user will get all essential services that are needed to manage a pharmacy store, including inventory management, purchase order direction, seller report & time-management program.
Webpharmacy is open-source software. Hence, we are committed to providing real-time, efficient, and friendly after- sale-support.
Webpharmacy is open-source software. Hence globalcloudmedia.lk provides real-time, efficient, and friendly after-sale-support.
Webpharmacy software is developed by using PHP & CodeIgniter Framework.
Webpharmacy eye-catchy interface is designed with the aid of Bootstrap and HTML 5. It is 100% responsive and top-notch software.
This Application is 100% Customizable. Webpharmacy is ready to customize based on users' requirements.